Influences: David Bowie, Radiohead, Elliott Smith, Sufjan Stevens, Prince, Björk, Blur --- Favourite albums of 2018 were from: Mitski, Esperanza Spalding, Rosalía, Forth Wanderers, Unknown Mortal Orchestra, Anna Burch, Soccer Mommy, Melody's Echo Chamber, Snail Mail & Empress Of.
2019 represents FAWM number 7 for me. Hit the magic 14 in all years except 2017. This is my first FAWM since I became a dad in July. I'm going to give it a shot but I think it's highly unlikely I'll hit the target this time around.

With that in mind I'm going to try and take a more stripped back approach to arrangements and production. I've made that exact statement in the past and not always managed to stick to it though!

I'm also bandless this time around so there's no pressure to try and write anything that would work in that context. I've got a vague idea for a solo set I'd like to work on for later this year but anything new I can come up with that might fit in with that would of course be a bonus.

If I can get a few collaborations in that might also help me to reach a more respectible figure! Looking to recent collab pals to help make that happen: @adforperu @hanley @frenchcricket @jbp123 @degausser @judypie (sorry you're missing out this year @karlsburg25 ).

Gear-wise the big addition since last time around is the modular synth I've built up. It's an absolute beast and so far has been criminally underused ( ‪https://www.modulargrid.net/e/racks/v... )‬. Hoping I can get stuck in to some serious patching at some point this February. How that might turn out though is anyone's guess!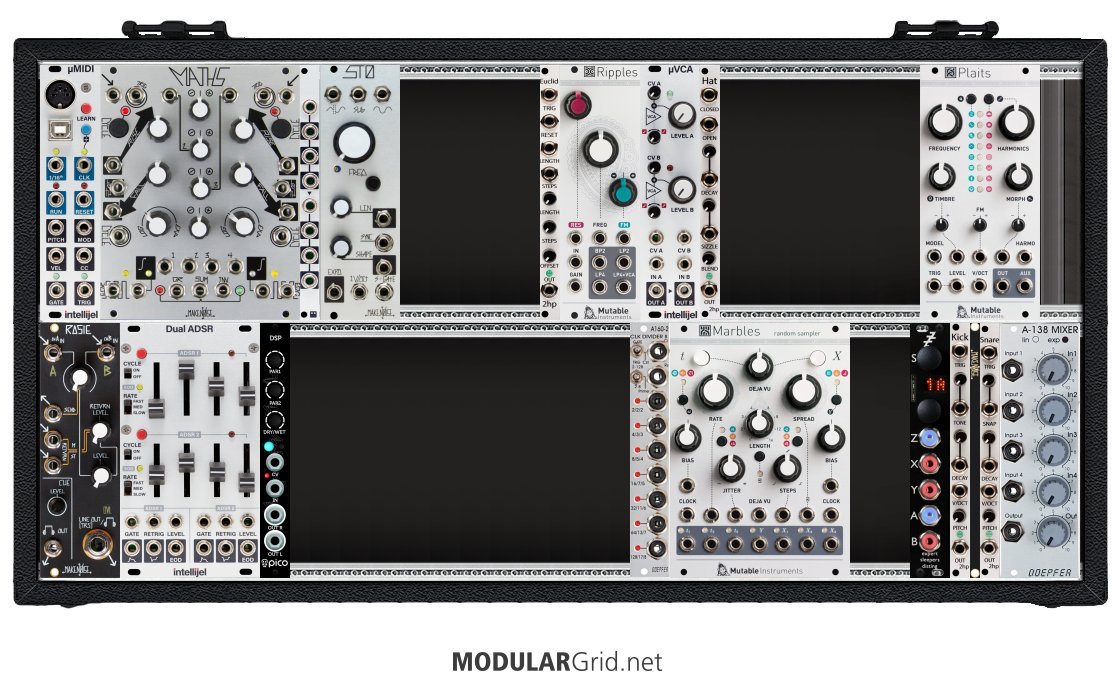 I've also picked up a vintage Suzuki Omnichord OM-27 recently which might get pressed into action at some point.

Good luck everyone 😀